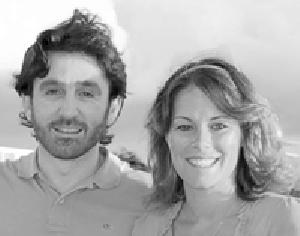 Working together since 2003, Sheri and Stuart Meland are among the top 1% of Realtors® by transaction and sales volume in Wisconsin, with over $600,000,000 in sales. We are professional, competent, and extremely knowledgeable in all facets of residential real estate transactions.

If you are looking for a property in the greater Madison area (especially in western or southern Dane County) we would love to help you find the perfect house at the best possible price. And, you can rest assured that our buyer agency contracts are structured to exclude our listings, can be cancelled at any time, and clearly state that you never will have to pay out of pocket for our services. We work for you at the listing broker's expense.
What are the benefits of a good buyer agent?
1. Aggressive Negotiation
A buyer agent should manage your expectations, but also negotiate aggressively on your behalf. Think of the buyer agent as your hired gun. It is your buyer agent's job to get you the best deal on the best possible terms.
2. Transaction Manager
Your buyer agent should manage the transaction from the original showing through closing. This includes a complete understanding of the contingency timelines, inspection schedules, and title work.
3. Market Knowledge
A good buyer agent will have a good grasp of property values and characteristics in your area. Agents generally specialize in type (condo, vacant land, multi-family) and region…although residential real estate is generally seen as universal.
To Sign Up:
Contact Sheri Meland at
sheri@madcityhomes.com
or call
To sign up for an MLS data feed let us know what sort of property you're looking for:
price range
# of bedrooms
general location (city, school district, etc.)
when you plan to move
any other required features
your preferred email address